Transform your community:
home by home, block by block.
Look what we're doing together.
Revitalizing and stabilizing vulnerable neighborhoods.
Proud to provide free services for low-income residents in Southeast Wisconsin since 2000.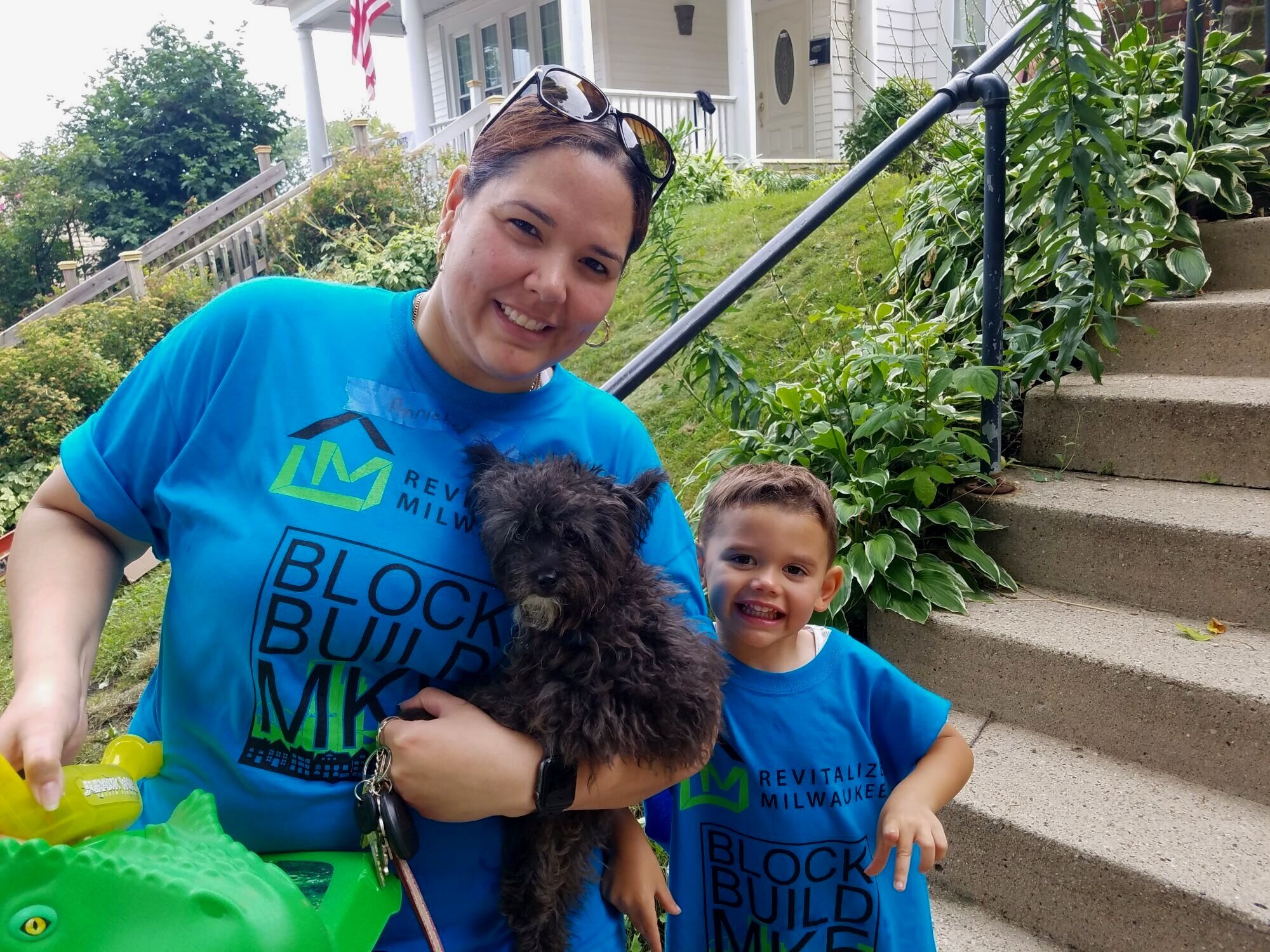 Our Services
We offer a variety of services that help low income seniors, veterans, and people living with disabilities live comfortably in their home.
To see our full list of services, hover over the Services tab at the top of the page or click here.
Block Build MKE
Block Build MKE is our largest event of the year. In the span of two days, hundreds of volunteers will come together to repair up to 30 homes in the Clarke Square Neighborhood.
Critical Repairs
Critical Repairs are necessary for vulnerable homeowners to remain in their homes. Without these, homeowners would be forced to leave the homes they've lived in for decades.
Emergency Repairs
Emergency Repairs provide a safe and reliable way for homeowners to fix issues that could affect their health and safety. We are the only organization in Southeast Wisconsin providing free emergency repairs, and most repairs are completed within 48 hours.
Accessibility Modifications
Accessibility Modifications allow homeowners living with a disability to get around their home with ease and prevent possible injuries or having to leave their home.
Annual Report
Dedicated to change.
2018 was our biggest year yet. We repaired nearly 360 homes that were owned by low-income seniors, veterans, and/or people with disabilities with the help of 15 local contractors and 2400+ hours of volunteer time. Click on the button below for more details on how we served our community last year.
Thank you to our donors and event sponsors !